Visualization of Well Data
With growing organizations, the need for communicating status and progress increases. In the well integrity domain, this communication typically focuses on overall numbers for the well barriers and its effect on safety and production. ExproSoft has addressed this area specifically with a dashboard tool for visualization of data concerning well integrity to the whole organization.
The tool has three main business drivers that will be discussed in this note.
Data Visualization & Trending – Focus on the Data
The over arching goal within well integrity is to keep the wells as safe as reasonably practicable. To do this it is important to monitor the barriers in an efficient way, and to focus on the wells that has the most severe consequence picture. With this comes the capability to prioritize resources to solve issues on high producers that are shut-in due to well integrity.
ExproSoft has a wide experience with operators around the world operating a wide variety of well types. Many of these operators see that data management and using data efficientlyduring well operations is a key factor to address the challenges in the global oil market of today.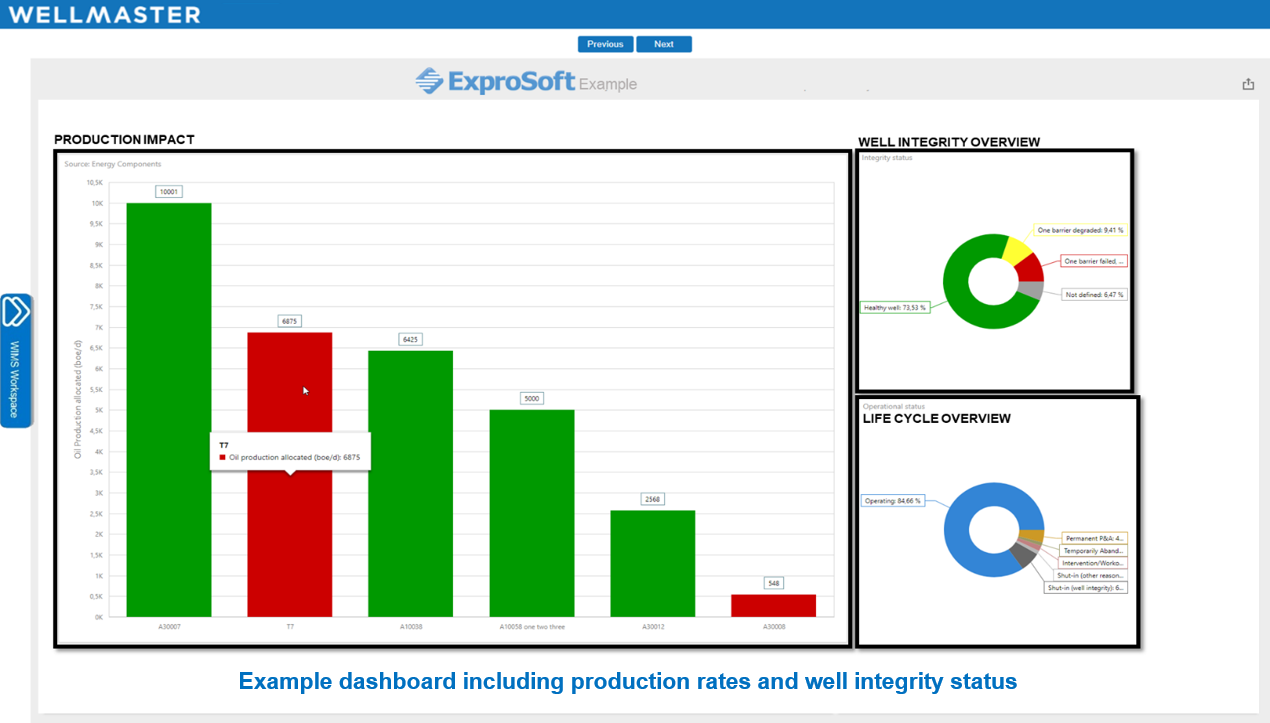 Availability & Flexibility – Build Business Logic
The tool is designed to be available for the whole organization to view up-to-date status and trends from well operations. This means that the dashboards may serve as information monitor display, information basis for operational meetings, or be accessible at -the desk for stakeholders in the organization. The flexibility of the tool makes the operator capable to set up the views of the data so that it is tailored to various roles in the organization, and presents the data in a clear, relevant, and understandable manner.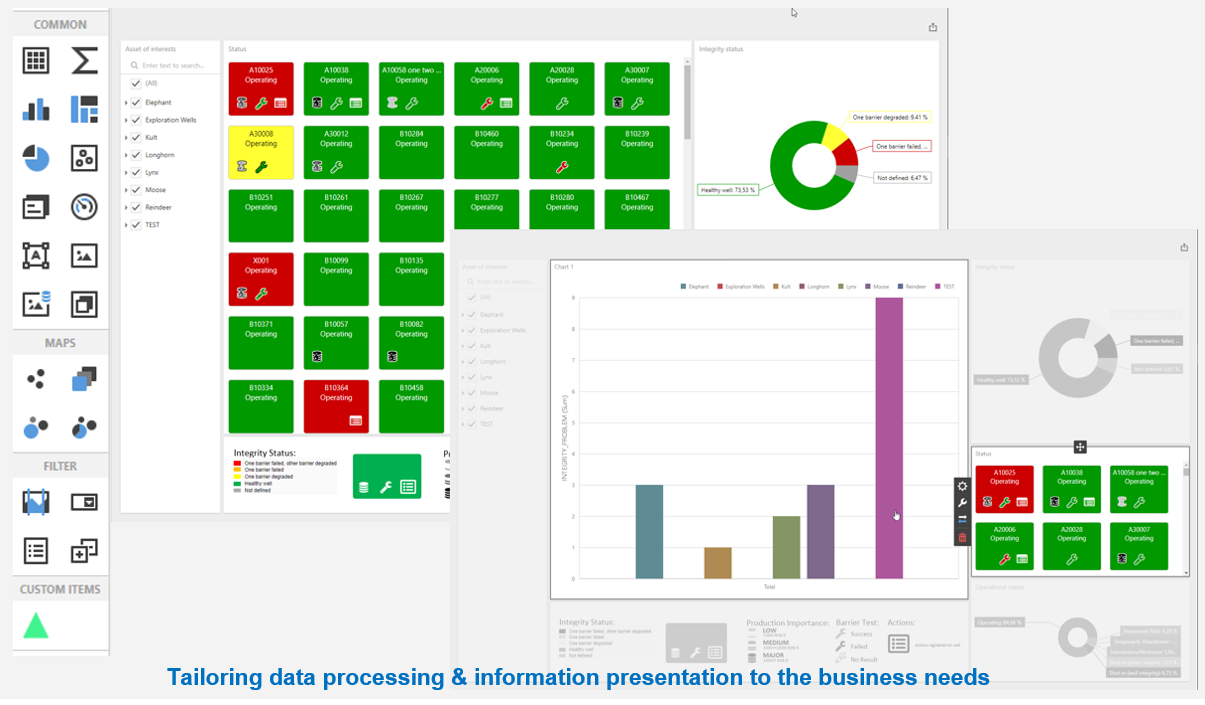 Multi Source – Grow Information
All oil & gas operators have huge amount of data stored in various systems serving different disciplines within the organization. This creates the opportunity to combine well integrity data from WellMaster IMS with other relevant well data. An example is to look at the production impact of well integrity issues, where WellMaster IMS incorporates data from production systems in reports and dashboards to provide both trends and real-time status.
With the ability to connect WellMaster IMS to various data sources and present flexible graphical dashboards, we know that the well integrity will get a face within the companies, and ensure that the focus is on maximum safety and production.
Want to talk about how WellMaster IMS can help you make use of your data? Contact us here!
Posted on 11. Aug 2019
Last updated: 15. Aug 2019